Garage Door Installation - Stacy Garage Door
Interested in purchasing a new door or replacing an old one? We have a range of door replacement options, whether you require a repair or an upgrade. We will install your door as quickly as possible with the help of our professionals at Stacy Garage Door. To get started, take a look at our door ranges. Feel free to contact us if you'd like a free quote.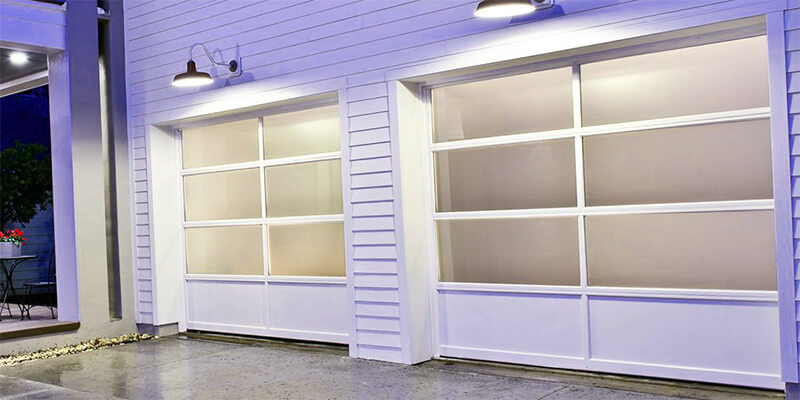 Garage Door Installation Services in Stacy, MN
We have a specialization in every service we offer, so you should take advantage of our company and our experts. We can install new sliding, electric, and automatic doors for you. You can rely on us for all your garage installation needs. With automated doors, you can enjoy greater convenience and usability in your home. However, you can easily convert your manual door into automatic doors if you do not currently own one. Call us to get our utmost help at Stacy Garage Door.
New Garage Door Installation - Expert Advice You Can Trust
We specialize in the installation and supply of new doors. Because of this, we can assist you in choosing the ideal doors for your garage.
A wide range of roller doors, sectionals, side-hinged doors, and up-and-over doors are available for you to choose from. A new door is typically installed within four weeks of inquiry, but if you need one right away, we will do our best to deliver it directly to you – often the same day. Get advice now on selecting a new door for your garage. Garage door repair Stacy, MN, also has an excellent buying guide for garage doors that may be of use to you.
Automatic Garage Door Installation - Enjoy Keyless Access!
You can enjoy keyless access with an automatic door, which enhances the value of your home. Our experienced technicians are ready to automate almost any style of door for you in case you want to replace your current one. The doors we offer are both automatic and manual.
You can open your door using a simple remote control or the app on your phone. We can provide you with more information about automatic door prices.
Automated Garages Have Many Advantages
Garage doors that open automatically at a touch make life easier for people with mobility issues. Besides, it's nice when it's cold or rainy, and you don't want to get out of the car to open it up.

● Garage entry with keyless technology
● Those with mobility issues will have less struggle and strain
● Smartphones can open them
Bring your door up to date with over many years of experience. A home survey will evaluate the condition, age, and method of opening your existing door. Following this, we will provide a free quote for the job, so you know how much it will cost to install an automatic door or automate your current door. We can help with garage door replacement.
Electric Garage Door Installation - Incredibly Convenient and More Cost-Effective!
A standard manual door can be incredibly inconvenient and expensive. Electric garage doors are incredibly convenient and more cost-effective than ever before.
Avoiding getting out of the car in the rain is also convenient. A remote-controlled door is ideal for anyone who doesn't want to lift a heavy door. Additionally, electric door openers eliminate the requirement for external locks, thus reducing the risk of criminals targeting an easily identifiable target.
With innovative automatic door options from top manufacturers, we provide a fantastic range of doors for customers across Stacy. We offer a range of door types, including steel roller doors and wooden side-hinged doors that can be automated to make your life as easy as possible.
You can reap the following benefits when you install an automatic door:

● Garage security improved
● You and your family can easily access your garage
● The door opens and closes smoothly and quietly

Our professional installers can install any door you choose for you. Our door projects can be completed in four weeks or less.
Sliding Garage Door Installation - Get Your Doors From Top Companies!
Consider the simplicity of sliding doors instead of lifting and straining. The door slides around your wall internally, so you can also make the most of your garage's interior. It means you have more room for your car to park in front of your garage.
Our sliding doors come from leading manufacturers here at Stacy Garage Door. Having connections with these companies allows us to offer an average turnaround time of four weeks and the ability to respond faster when an emergency occurs. Adding an automated sliding door is also an option. Adding the convenience of keyless entry to your life will make life even easier.
Benefits:
Here are some of the benefits of using a sliding door in your home:

● We can make an automatic sliding door fit the curve of your garage if necessary so that any curve within it is acceptable.
● Security – Thanks to the track system, the sliding door is more difficult to force open if it's locked
● It is easy to use: the door slides to the side so you can access your garage without lifting a heavy object.
Our Results Will Amaze You!
Our company is the one you are always ready to serve their clients. We take orders and try to complete them as soon as possible. Our material and our expert service for your garages will never disappoint you.
Garage Door Installation - FAQs