Garage Door Repair Wyoming, MN - Stacy Garage Door
Do you have a garage door already installed in your home? Are you experiencing any issues with your door? Do you require a complete overhaul of your door? If your answer to the questions is yes, then you are definitely on the right page. Our company can make sure that all the problems with your door are eliminated. But more than just calling for a garage door repair Wyoming, MN service, don't you think you need to replace that door? We are always at your service!
Garage Door Service in Wyoming
If you live in Wyoming, MN, then you must have heard about our company. What you may not have heard about is the level of expertise we employ on every job. For the installation, repair, replacement, and maintenance of any type of garage door, Stacy Garage Door is your top choice. If you are new in town and need a company that provides such services, do not hesitate to give us a call. Our services are affordable, and our technicians have a vast amount of knowledge. Make that call to us for premium quality service.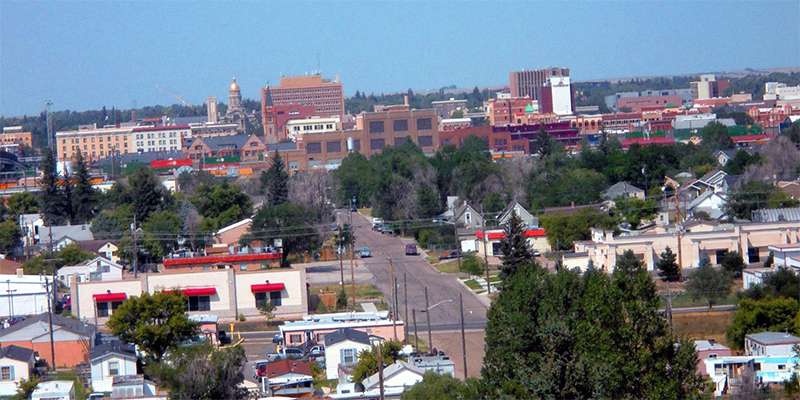 Choosing The Best Door For Your Garage

Are you building a house? Then you probably have plans to add a garage to your building. If that is the case, then choosing the best door for your garage can be critical. Critical in the sense that a garage can be used for many things, not just for parking your car. There are cases where garages were converted into office space, studios, and even mini-cinemas. All of these should be put into consideration when deciding on which type of garage door would suit your home.
There are several types of garage doors, and they come in different materials. If you are having trouble getting your taste right, then you can call our experts for assistance. The door to your garage covers a significant area of your home's exterior. And we are sure you'd want to at least get the neighbors jealous.
Customizing the Door for Your Garage
After deciding what type of garage door would work for you, you can decide on the specifications. Now, considering the weather in your location, your door may need to be reinforced. Reinforcement can help during strong winds. Your door could be the thing that stands between you and the force of the wind, or it could be something that helps the wind. This is because if your door is ripped apart, it gives way for the wind to take a shot at your roof.

Customization may also include whether your door will be insulated or not. Insulation can be a pretty good addition, especially during cold weather. Whatever you may need with your door can be communicated to our experts. We will make sure that your door comes back just as you want it. Why don't you give us a call now for that superior quality garage door?
Doors For Your Commercial Place
Places of business do make use of garage doors. And as a business owner, you'd want the strongest doors installed. Our company deals in anything from the best commercial doors to the strongest in the market. We can help with its installation and repair. In fact, we have been taking care of garage door repair needs in Lindstrom and Stacy, MN, for a long time. And we haven't come across any dissatisfied customers. For durability and the best quality hardware and replacements for your door, give us a call. We want to be your best option.
How Should You Keep Your Door Running Smoothly?
As much as you need professional help with the installation and repair of your door, you also have a part to play. We can always send a garage door repair North Branch, MN expert your way. But it'd be better if you knew a thing or two about greasing or replacing certain parts of your door. This will help you cut costs and keep your garage door running smoothly. Don't forget to hit us up anytime if it is a little out of your control. Our telephone lines are always open to your calls.
Garage Door Near Me-Wyoming, MN
Wyoming is a city in Chisago County, Minnesota, USA. It is a city bustling with life and culture. If you ever decide to settle down in this city, Stacy Garage Door is the company to reach out to for all your garage door needs. We provide professional services that are second to none in the city. We've got the track record and customer reviews to back that up. Choose us, and you'll be choosing quality, affordable services.
Zip code: 55013, 55092.
Garage Door Repair Wyoming, MN - FAQs