Garage Door Openers - Stacy Garage Door
You will get more from our openers than from opening your garage door. Our openers protect your family and simplify your life. You will wonder how you lived without a liftmaster door opener once you have experienced its convenience. A wide range of features, the best performance, and a reputation for reliability make these openers the best in their class. Have trouble choosing the right opener? Get in touch with our experts at Stacy Garage Door.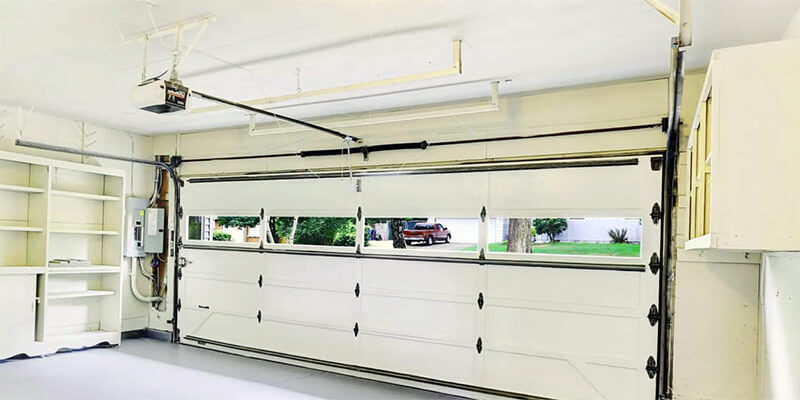 Garage Door Openers Services in Stacy, MN
The doors are often opened and closed throughout the day. In order to keep your workplace clean and efficient, you need to find the right door opener. In addition to being able to handle heavy doors, a commercial door opener is made to handle constant use.
No matter what kind of opener you need, Stacy Garage Doors can help you, whether you need one for a garage, a shed, a boathouse, or another outbuilding. Openers from a variety of manufacturers are available from us, as well as installation services. We can also repair and replace your door openers. Call our experts for service!
Garage Door Opener Remotes - Working of Opener Remotes!
By pressing a button, you can open the door with the remote without having to touch it, while keeping people out for safety or privacy. Remote controls are transmitters, and the door opener has a receiver built-in. Remote controls transmit radio waves (usually 315 or 390 MHz). This signal is picked up by the receiver, and the door is opened or closed based on the needs.
It is essential that you check the manufacturer and model information on your opener to determine which remote control will work with it.
There are two types of opener remotes:
● Universal Remotes
● Standard Remotes
Most universal remotes won't work with older models, so we do not recommend them. Instead, contact the makers of the old openers. You can get all types of remotes, and if your remote does not work properly, you should definitely call garage door repair Stacy, MN services to repair or replace it. Don't hesitate to contact us if you need a new garage opener remote. In addition to door openers, we provide remote controls, garage door springs, and opener keypads.
Garage Door Opener Repair - Get Professional Advice!
Our garage door repairman can recommend a new opener even if your old one is still functional since the opener has come a long way in the last five years. An opener that is too old and does not function properly will create a lot of problems. With a warranty provided in the following situations, opener repair can be done confidently:

● You can confidently repair door opener gears and sprockets
● Whether it is a trolley or a carrier, the opener can be repaired
● Opener chains and belts can be repaired
Do Not Repair Openers When:
● The openers become older, more than 10 years.
● The repair of electric door openers is expensive and not warranted.
Garage Door Opener Keypad - A Quick And Easy Upgrade!
It is very easy and quick to upgrade nearly any opener that does not come with a keypad. It is possible to open your garage with a wireless keypad without remote control or a physical key. There are many companies that make openers that offer a keypad that fits a wide range of their models. A universal keypad that is suitable for a wide range of door openers is available in the market. However, they are usually more difficult to install and are less powerful compared to manufacturers' units. If you have any questions or concerns about opener keypads, get in touch with us.
Garage Door Opener Installation - We Install a Variety of Openers!
The size, power, and operation of door openers vary. Their sole purpose is to open the garage. Among the garage openers we offer are ultra-quiet, belt drive openers for residential garages, and openers with a number of safety sensors for heavy-duty doors.
The company also carries wall-mount openers for industrial uses, as well as the more common ceiling door openers with battery backup. The door openers we offer can be operated from a smartphone, so no matter where you are, you can use the opener. We can install all these openers very easily with professional help. Call us if you want to install your new opener.
Your Door Opener is in Good Hands with Us!
We have a wide selection of door openers with their different features. We have the right opener for you, regardless of whether you are using it for your smart home operation or in an industrial setting that exposes you to harsh conditions. Can't find the opener you're looking for? Send us an email, and we will locate the opener for you.
Garage Door Openers - FAQs