Garage Door Springs Repair - Stacy Garage Door
To keep your garage door balanced, you need springs. Spring-assist in opening and closing heavy doors easily. The door's springs assist its operation, whether it is a manual or an automatic door. You might struggle to lift as much as 400 pounds without these springs. So choose the best company to purchase, repair or replace springs. This is where Stacy Garage Door comes into play. Our technicians are trained to perform this work.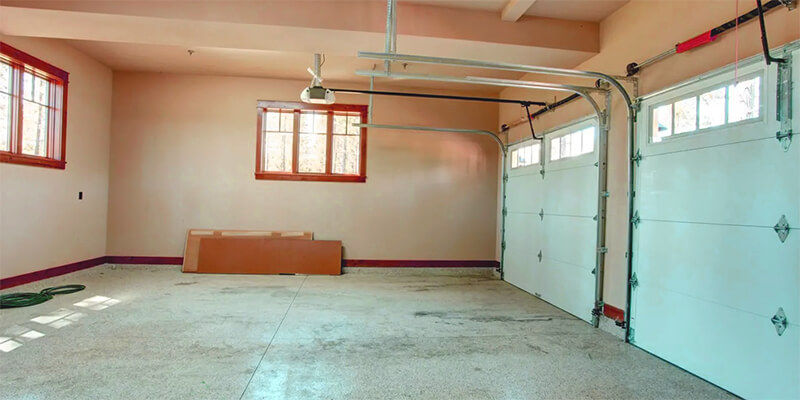 Garage Door Spring Services in Stacy, MN
Depending on your door, springs come in various sizes and strengths. With every open and close of your door, it relaxes and contracts. Over time, metal fatigue can result in metal springs breaking. When it was cold and rainy, did you open your garage? The situation can be extremely unpleasant.

Furthermore, the openers are not strong enough to handle the whole weight of a door. When the torsion spring breaks, the opener is put under undue stress. So you need proper maintenance for your springs. We have the proper training for garage door installation and repairing. We can also deal with commercial garage doors and their maintenance, including garage door springs, rollers and tracks, openers, and cables.
Garage Door Springs Repair – Our Reputation Recognize Us!
Our reputation has been built on delivering honest, affordable value. Even a small garage repair can become a budget challenge if it occurs incorrectly. Door malfunctions are unpredictably unpredictable. Additionally, garage springs have a limited lifespan, requiring repair or replacement over time. Normally, when repairing a door correctly, other issues arise that do not affect the problem now but will in the future.

The best way to avoid being forced to call for unexpected spring repairs in the future is by replacing springs that have passed their lifespan and age.
We are here to assist you in making that decision with your spring repair. However, if you'd like us to complete your repairs as recommended, it's okay if we fix the initial problem. Hence, you might want to consider this option to
● Prevent further damage
● Preventing additional costs
You do not need to spend more time waiting for someone to come and repair broken springs that can be fixed in one visit.
Garage Door Torsion Springs – How to Work and Where To Work?
As its name suggests, a Torsion spring exerts a rotating force. These springs have ends that are connected to other parts. The spring pushes the rotating components back to their original position when they rotate around the spring's center. We have torsion springs along with torsion spring repair and replacement with top leading experts. Our experts have been in this field for many years.
Application of Torsion Springs
You can find torsion springs in clothing pins, clipboards, tailgates that swing down, and garages. Hinge, counterbalance, and lever return systems are also common application types.
Factors Affecting the Torsion Spring Performance
Wind specifications, maximum load, spring rate, and maximum deflection
Angular return torque is expressed in inch-lbs per degree, which is the spring rate.
Deflection Maximum refers to the largest possible angular deflection of the spring when it is over-stressed.
The maximum load is the maximum deflection at the rated load.
You can choose between a right, left, or double-handed torsion spring.

We offer torsion springs with equal-length legs orientated at various angles when unloaded.
Broken Garage Door Spring – Repair Them To Prevent Further Damage!
Even though doors in the garage are composed of several parts, replacing the torsion springs requires a great deal of labor. Unless the springs have been released due to a break, the tension on a door spring will need to be reduced before installation and re-added after the installation.

It would help if you did not open or close a broken torsion spring until experts can assess the situation. Broken springs can sometimes cause other issues that you cannot see immediately. Extension springs also have much greater tension than torsion springs but will not be as strong as torsion springs. We can repair your broken springs. Contact us to repair or replace your broken springs.
Garage Door Spring Replacement – With All Specific Tools!
Garage door repair Stacy, MN, provides all the necessary precautions to protect your door and garage contents (for example, winding bars, safety cables, and specific tools). An accident can be very serious when working with a heavy item such as a garage door. We offer garage services beyond removing and replacing torsion and extension springs. Over the years, we have worked on garage systems, from spring and track replacement to opener installation and maintenance.
Your Requests Are Always Obeyed!
Customers are already coming to us because many of our competitors have run out of springs. There will be no stability in spring prices. Spring prices are based on market value and availability until steel production increases. We will always abide by your requests.
Sincerely, thanks for doing business with us.
Garage Door Springs - FAQs