Garage Door Replacement - Stacy Garage Door
As soon as you experience an accident such as a fallen tree or car collision, you'll need a garage door replacement. Occasionally, you might not be so sure. Should you replace a door that works but looks bad? Are there any doors that have seen better days but still function well? Replace your old door with a new one that is better than the old one if you want to give your home a fresh look. Whether you need a door replacement, Stacy Garage Door can do it perfectly. Call us to install new doors!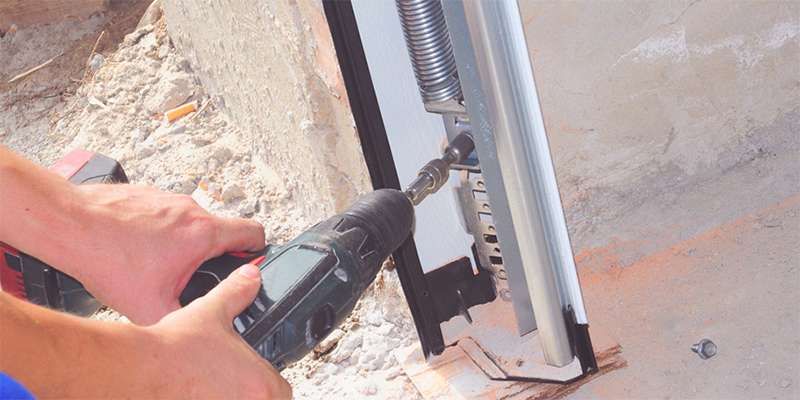 Our Perfect and Demanding Services In Stacy, MN
Whenever you need replacement services for your doors, Stacy Garage Door is the first name that comes to mind. We will make your garage at the top of its game with our services, expertise, and knowledge. Different replacement services are available for your garage.
● Roller replacement service
● Cable replacement service
● Pannel Replacement service
● Opener motor replacement service
You can reach our team by calling our contact number for any replacement service. Contact us and let us know your location. The nearest technician will arrive with a fully equipped vehicle.
Garage Door Cable Replacement - Broken Cables Can Cause Danger!
The safety and operation of your door depend on the springs and cables. You cannot open your door without them because they are interdependent. Due to the springs, the door is counterbalanced, which allows the cable to lift.
Generally, doors have two types of cables:
● The cables are involved in transmitting the spring's energy to the door.
● As for safety cables, they are designed to ensure that you are not injured if the springs snap.
A broken or damaged cable places extra tension on the other cable, causing it to be strained to the breaking point. As a result, the door may lift unevenly, resulting in it becoming unbalanced and crooked. Consequently, if your door begins to squeak, shake, or behave strangely, it could be a broken cable, leading to the replacement. It can cause serious and dangerous issues if you do not replace it correctly. Professional help is recommended when replacing cables. Call garage door repair Stacy, MN service without delay if you are looking for a reliable professional who can replace your door cables perfectly.
Garage Door Motor Replacement - We Replace With Utmost Knowledge!
There are two types of motors in door openers: alternating current (AC) and direct current (DC). Both are plugged into common home outlets, but the DC power is converted from AC power. DC motors have the advantage of being smaller, more torque, controllable, and more flexible than AC motors. A DC motor door opener has these characteristics: It costs more. Electric motors are more efficient, quieter, and easier to start and stop than conventional motors.

The following warning signs indicate that you need to replace your opener motor.

1. The Door Opener Vibrates.
2. Noise is excessive from the opener.
3. The door Moves Slowly.
4. It won't open many times.
If you see these signs, it is time to replace the opener motor. Most of this work is performed by highly skilled and knowledgeable experts like us. You can reach out to our expert garage door repairman for perfect replacement services. You can check our website to know more about us.
Garage Door Roller Replacement - Reasons To Replace The Rollers!
Your garage door's rollers play a critical role in its operation. The rod-and-wheel system allows the door to open and close smoothly and swiftly. Your door rollers do a lot of work whenever you open them. Over time, however, they wear out and must be replaced periodically.
Why Defective Rollers Need Replacement
Wear, looseness, and bend in rollers can slow down or jerk up your door. It ultimately decreases the lifespan of the door opener because of the increased strain.
If your roller is cracked or broken, your door may not be able to close all the way. This may make it difficult to enter or exit your garage with a car. In addition, it may temporarily expose your house to burglars and bad weather conditions. It would help if you replaced your ineffective rollers with experts as soon as possible. We have various modern tools and tricks at our disposal to replace the rollers. By hiring our experts, you will benefit from our expertise.
Rollers Lifespan
● Plastic rollers are the most common type. The lifespan of these rollers is typically limited to a few years.
● Steel rollers without ball bearings. Plastic rollers cannot last more than two years, even for builders.
● Steel rollers with ball bearings. If well maintained, they last for a decade or more. Despite this, they are noisy.
● Nylon rollers: Depending on their quality, last between 12 and 20 years. While most costly, they are the fastest and most efficient.
Garage Door Panel Replacement - Always Check Before Replacing!
Installing the replacement panel will be performed by one of our technicians. If necessary, we will unplug the opener during the process. Some hardware might need adjustment. We'll check the door before we leave to ensure it's running smoothly – the perfect time to give it a tune-up.
We will inspect the springs, tracks, and rollers of the door and the door opener are in good condition to ensure that the springs, the tracks, and the rollers of the door opener. After a complete inspection, we replace the door panels. Reach out to us to get our technician's help.
Our mission is to keep you safe from any dangerous situation related to your garage door. Our top technicians, expert suggestions, and special tools can make your safety possible. It is our pleasure to help you.
Garage Door Replacement - FAQs